New Ebook: The Call of Cucucthu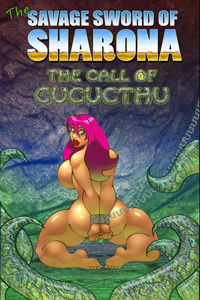 The new Savage Sword of Sharona ebook The Call of Cucucthu is now on sale!
Sharona sallies forth on an adventure filled with Bloodthirsty Cultists, Damsels in Distress, and an Eldritch Horror waiting to be awakened from its aeons old slumber!
Can our top heavy heroine save the day without losing her sanity in the process?
The ebook includes an extra scene(of Sharona/Tyla action!) and a special pin-up not seen in the online comic!