New Ebook on Sale: Super Sexy Sci-Fi and Fantasy Stories
A non-Sharona update for a change! From the slightly deranged minds that brought you Spying With Lana and The Savage Sword of Sharona, comes this sexy anthology of sci-fi and fantasy tales!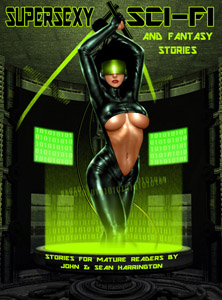 Featuring three sexy tales of fantasy and futurism by my brother Sean(of Spying With Lana fame) and I!