New ebook: Throne of Games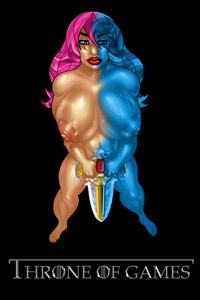 The new Savage Sword of Sharona ebook Throne of Games is now on sale!
Sharona is swept into a world of kidnapping, treachery and intrigue!
But can Sharona unravel this web of deceit without getting caught in it herself?
The ebook includes an extra Sharona/Madam sex scene that does not appear in the original webcomic!