A non-Sharona update for a change! From the slightly deranged minds that brought you Spying With Lana and The Savage Sword of Sharona, comes this sexy anthology of sci-fi and fantasy tales!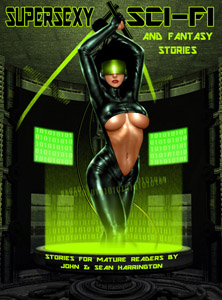 Featuring three sexy tales of fantasy and futurism by my brother Sean(of Spying With Lana fame) and I!

The new Savage Sword of Sharona uncut ebook is now on sale!
Captured by an army of flesh eating monsters and their deranged queen, can Sharona save the day before she's added to the menu?
Please check it out HERE!